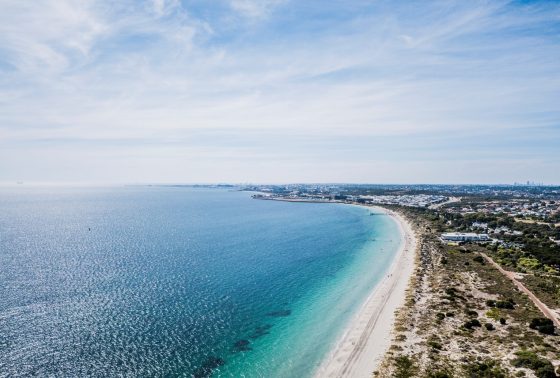 Skin cancers can be prevented and can also be treated effectively
As Australians, we live in arguably the best country in the world, and we certainly love our outdoors. Unfortunately, Australia has the highest rate of skin cancer in the world and 2 of every 3 Australians develop skin cancer. The good news is that skin cancers can be prevented and can also be treated effectively if picked up early.
Perhaps you are concerned about a new spot or changing spot on your skin or someone else has even noted a new or odd spot on your own skin. This is why everyone who lives in this beautiful country needs regular skin checks and depending on your skin type, you may need even more checks.
Skin cancer often goes undetected, as it can appear in different forms and in places that are difficult to see. By getting yourself screened at least once a year, you're taking the first step in detecting skin cancer in its early stages. The good news is that skin cancer is almost fully preventable if it's caught soon enough. While the majority of moles and freckles are harmless, it's best to have them checked regularly for any unusual signs.
Most skin cancer is caused due to the sun's rays. In Australia, cancer is one of the leading causes of death. In fact, it has been diagnosed in half of all Australians by the time they reach the age of 65.
Therefore, it's especially important for Perth residents to schedule a yearly mole check. A specialised mole clinic will view and evaluate your skin blemishes and spots for any abnormalities.
Skin cancer takes on many shapes and forms. Most irregularly shaped moles or freckles are not a cause for concern. If you have any that you are especially worried about, don't hesitate to have these checked. When performed by a professional, a mole scan will eliminate the guesswork. If in fact, it is cancer, the sooner it is detected, the better.
At Brecken Health, we're dedicated to making the mole scan process as quick and painless as possible. On average, a skin check only takes about 15- 30 minutes. This check covers your entire body, as skin cancer can show up in the most unusual places. That's why a thorough check is important.
For this procedure, we will check all areas of your skin. The process is quick and easy, and your comfort is our primary concern throughout the entire procedure. If you have any areas of concern, be sure to let us know.
At Brecken Health, we utilise a hand-held device which illuminates and magnifies the skin for a detailed view. This procedure is known as a dermoscopy. During the dermoscopy, we will carefully inspect your moles and freckles, and also take a closer look at any irregularities in the hair follicles and capillaries. As we perform this procedure, we will make note of anything unusual.
During a dermoscopy, even borderline lesions can be examined and the need for a biopsy is often eliminated. As no specimen is required, this option can save you quite a bit of money and discomfort. Our professionals will provide you with detailed information and a consultation if they feel a biopsy is required.
Our General Practitioners have interests in skin cancer medicine and diagnosis.
As a patient, you can put your mind to rest knowing you are in the care of true professionals. Our doctors are great communicators who will ask questions, listen and then carefully explain to you any details or information required.