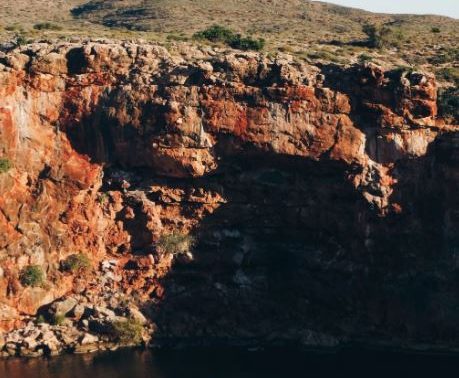 Get to know our practice!
Our Purpose
To provide seamless, accessible interdisciplinary care to your communities and in turn make healthier, happier people.
Our Vision
To provide excellent, up to date healthcare that patients recommend, the team are proud of and the community appreciates.
Our Principles
Everyone is welcome.
We are a trusted partner in the healthcare journey.
We constantly strive to improve, embracing change and new technologies.
We believe prevention is better than cure.
Our Focus
We care for our patients and each other.
We promote a safe home from home feeling.
We provide gold star service.
We remain at the forefront of health and technology.
We create health, happy workplaces.
Practice background
Brecken Health Care was opened in March 2008 and is solely owned by Dr Brenda Murrison. Brecken Bunbury is located in a purpose-built medical facility which we like to call a 'one stop shop for health'.
The Centre is called the Greater Bunbury Medical Centre and as well as Brecken Health taking up the whole top floor it also has the following services.
Dental, Pathology, Pharmacy, Cosmetic Laser services, Maternity Clinic, Physiotherapy, Psychology and social work services. We also have regular visiting specialists including occupational health physicians, SCGH Pacemaker clinic and PMH diabetes clinic.
Brecken Health Care currently has 24 GPs doing a mix of full time and part time. Brecken Health is a very strong teaching practice both with WAGPET registrars and also RLRP doctors. We offer lots of in house teaching out with WAGPET requirements, study groups, exam preparation sessions etc.
A variety of medical appointments can be catered for including antenatal shared care, Travel medicine, childhood immunisations, health assessments, vaccinations, chronic disease screening and management, mental health care plans, skin checks and wellness clinics, amongst other general practice services.
In addition, the practice has a strong focus on delivering comprehensive pre-employment medicals to cater for the needs of industry and statutory requirements of our corporate clients. Our multidisciplinary team (including GP, exercise physiologist, physiotherapists, nurses, podiatrist and audiometric officers) is well suited to providing integrated onsite services in this regard.
Brecken Health Care is an AGPAL accredited practice and has maintained this standard since 2008. Brecken Health are also very proud winners of RACGP practice of the year award 2016 and also the WAGPET training facility of the year award 2016.
Our Supervisors
Dr Brenda Murrison- Principal Supervisor and Managing Director
Brenda's mantra is that "Prevention is better than cure". Brenda has worked as a GP in Australia for over 20 years now. Her background includes medical education, at both undergraduate and postgraduate level. In recent years she has concentrated on expanding her group of Medical Practices which are spread across regional and metropolitan Western Australia.
Brenda is also a Graduate and Member of the Australian Institute of Company Directors and is recently completed a MBA through Ducere Global Business School. Additionally, Brenda is a non-executive director of the Lishman Health Foundation.
When not working, Brenda has 3 great kids, husband and family to keep her busy and enjoys skiing when she can, walking and the great outdoors.
Dr Iryna Oleshko – Additional Supervisor
Dr Iryna Oleshko graduated from Medical University in Ukraine.
Dr Oleshko worked as a General Practitioner in Ukraine and Africa from 2001 and in 2010 moved permanently to Australia to continue her practice. Dr Oleshko is interested in women's and paediatrics health, general health care and chronic disease management.
Dr Christopher Redgment – Additional Supervisor
Dr Christopher Redgment also knows as 'Topher' has worked in the UK, Africa and Asia. With qualifications including obstetrics/gynae, occupational health, family planning and emergency medicine. Dr Redgment' s experience has ranged from IVF in London to offshore oil and gas in Borneo. For the last 12 years, he has worked in General Practice. Dr Redgment also does Mirena insertion and removals.
Dr Jude D'Cruz – Additional Supervisor
Dr Jude D'Cruz studied at Charing Cross Hospital Medical School, University of London and qualified in 1982. Dr D'Cruz has special interests in gastroenterology, mental health and paediatrics. Dr D' Cruz has been doing general practice in Australia now for almost ten years. Dr D'Cruz also works in the South West drug and alcohol team which he conducts a clozapine clinic and he also works in Head space for adolescent mental health services.
Dr Sam McTigue – Additional Supervisor
Dr Sam McTigue grew up in Australind and completed his medical degree at the University of WA in 2011. Before completing GP fellowship in 2017 he had previously worked in Perth for major adult and children's hospitals, Silver Chain palliative care, and community mental health services.
Dr Sam offers high quality medical care with a focus on the long-term health of his patients, including preventative healthcare and early detection of chronic diseases, travel medicine/immunisations, and minor surgical procedures such as wound repairs, suspected skin cancers, and insertion/removal of Implanon contraception. Dr Sam also conducts occupational health assessments and is a certified practitioner for railway medical assessments.
Dr Paul Hyam – Additional Supervisor
Dr Paul was born and bred in Adelaide.  His medical degree was gained from Flinders University of South Australia. He worked in the major public hospitals in Adelaide for 4 years, including the Adelaide Children's Hospital. After completing GP training he worked in a semi-rural area's south of Adelaide for six years, then bought and ran his own practice in one of the southern suburbs of Adelaide for almost twenty-five years. Paul moved to Bunbury in 2019.  He has a special interest in men's health, skin cancer and chronic disease management.
Dr Alejandra Olgiati – Additional Supervisor
Dr Alejandra Olgiati graduated in 2002 from El Salvador University of Buenos Aires Argentina. Dr Olgiati has special interests in Women's health, antenatal care ( not deliveries) and children's health. Dr Ale is also trained in cosmetic injectables and laser treatments ( including gynaecology laser treatments).
Our Managers
Damian Green – Business Manager
Taryn McClements – Operations Manager
Chantal Campbell – Practice Manager
A bit about our community of Bunbury
Bunbury is a coastal city in the Australian state of Western Australia, approximately 175 kilometres south of the state capital, Perth. It is the state's third-largest city, with a population just behind that of Mandurah.
Located at the south of the Leschenault Estuary, Bunbury was established in 1836 on the orders of Governor James Stirling, and named in honour of its founder, Lieutenant (at the time) Henry Bunbury. A port was constructed on the existing natural harbour soon after, and eventually became the main port for the wider South West region. Further economic growth was fuelled by completion of the South Western Railway in 1893, which linked Bunbury with Perth.
Greater Bunbury includes four local government areas (the City of Bunbury and the shires of Capel, Dardanup, and Harvey), and extends between Yarloop in the north, Boyanup to the south and Capel to the southwest.
Bunbury has all the amenities of Perth city, including great shopping, restaurant, bars and a café strip. A cinema, many local gyms and fitness centre, sporting clubs, kids' fun parks and playgrounds. Bunbury has lots of great primary and high schools (both government and private) for your kids to grow up as well as having an ECU campus of offer.