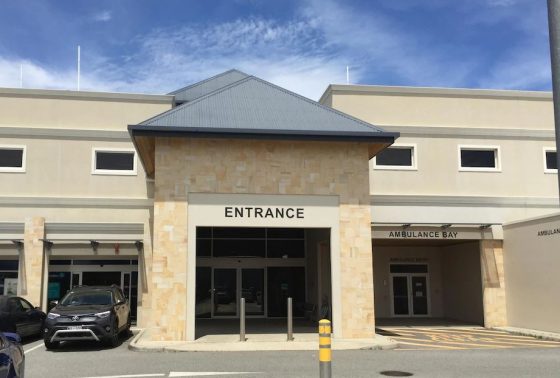 After Hours GP service
Brecken After Hours is an After Hours GP service based on the first floor of the Greater Bunbury Medical Centre. We are staffed by experienced General Practitioners from Brecken Health Care.
Address: 12-16 Vasse Street, Bunbury 6230
Phone: (08) 9791 8133
Fax: (08) 9791 8199
Opening Hours
Monday – 5:00pm to 8:00pm
Tuesday – 5:00pm to 8:00pm
Wednesday – 5:00pm to 8:00pm
Thursday – 5:00pm to 8:00pm
Friday – 4:00pm to 7.00pm
Saturday – 1.00pm to 5:00pm
Sundays & Public Holidays : 10.00am-6.00pm (excluding Christmas day)
Appointments are not required. Just Walk in!
Patients are seen in the order that they have arrived unless the clinical needs of another patient warrants them been seen before other patients.
Billing Information
After hours Billing Fees
Please note: We are a private billing practice.
Saturday / Sunday / Public Holidays
Level A Consult | 0-5 Min | $60.00
Level B Consult | 5-20 Min | $118.00
Level C Consult | 20-40 Min | $215.00
Level D Consult | >40 Min | $335.00
We bulk bill the following:
Under 16 years of age
Concession Card Holders
Pension Card Holders
Department of Vets Affairs Card holders
Payment Options:
Cash, Eftpos facilities, Cheque or Direct Debit. – Currently with COVID 19 we are not accepting cash payments.
If you are unsure of any out of pocket costs please check with reception at the time of the consultation. No monies kept on the premises. All other patients are privately billed and payment is required at the time. We are able to process your Medicare rebate at the time you pay your consultation fee.
The clinic is able to see Workers Compensation and Motor Vehicle insurance claim patients on the proviso that the account is paid at the time of the consultation. Further information on our billing procedures can be obtained from our friendly reception staff.